Soft Tissue Therapy
Soft Tissue Therapy

You have probably heard the term "soft tissue". In the healthcare world, soft tissue usually refers to muscle, ligaments, and tendons. These are the tissue that support the skeleton and joints. This tissue allows us to move around ! It is also important to remember that blood vessels, nerves, and lymphatic vessels all course through the soft tissue on there way to various parts of our bodies.
The soft tissue actually makes up about 60 percent of our body mass. When there are problems within the musculoskeletal system, it is very important to address the soft issue as well as the joints.
Joints, and the muscles that move them, are connected by the nervous system in fascinating ways, far beyond the scope of this brochure. Suffice it to say that if you have a musculoskeletal problem, the joints AND the soft tissue need to be evaluated. Dysfunctional soft tissue can affect the joints as well as the blood vessels and nerves that pass thru it. The adjustment corrects joint dysfunction but what about the soft tissue?
At the Chippewa Chiropractic Clinic, we use various techniques to restore soft tissue health.
They include:
*High volt galvanic stimulation for muscle spasms and inflammation.
*High power laser therapy to reduce inflammation, increase blood flow, and speed up the healing from a sprain/strain injury.
*Deep tissue techniques to stretch tight muscles and break up trigger points.
*And stretches/ stability exercises to improve range of motion and joint stability.
After a detailed history and exam we will recommend the proper soft tissue work to restore your soft tissue function while providing a long term healthy effect!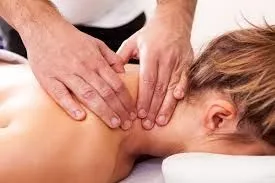 For 'The Daily Dose - Soft Tissue'
and other videos from Dr. Lou's
'The Daily Dose' series, visit us at